CAPPELLO'S FAMILY
We don't talk about a brand, we talk about our family.
1908
THE BEGINNINGS WITH THE GRANDFATHER ANTONIO CAPPELLO
Our grandfather handcrafted his first pair of shoes in 1908. At that time everything was handmade so every pair of shoes was like a piece of art. Thanks to his skills and initiative he started a successful business producing boots for farmers. The shoes where know for their strength and durability and where branded as CAPPELLO, our family surname. During the Great War he was forced to shut down the laboratory but he opened it again in 1919 after World War I was over and he was safely back.
The one in the circle is our Grandfather Antonio Cappello back home with his troop after World War I was over.
WE NEVER MOVED AWAY FROM HOME
We are based in a small town in Puglia called MONTERONI. This place is where our grandfather started the factory, and we never moved since then. Our factory is in the same place where it was in the early 20th century. At that time Monteroni was called "scarpa pulita" (clean shoe) and it has been famous since the beginning of the 19th century for shoes artisans. Today we grew up both as family and as company, but we decided to remain in the place where we were born, so we can spread the energy and beauty of our place in the shoes we make with our hands.
Our hometown Monteroni, in Puglia, were we are.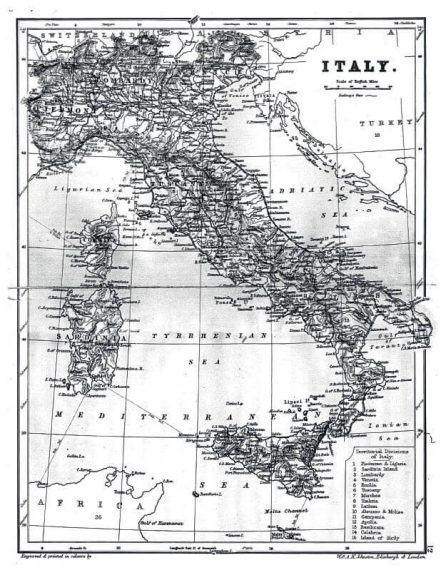 Fratelli + Cappello = Fracap.
Fracap is the sum of our family surname and the italian word fratelli
1948
THE SECOND GENERATION ALFREDO & GIOVANNI CAPPELLO
During the 40's Antonio's sons, Alfredo and Giovanni took over the factory. The young brothers helped Fracap developing a new image increasing the production with new design and styles. They experimented all of the most important welt technique in the shoes world with great success.
Family portrait from the 50's Alfredo Cappello.
OUR FATHER ALFREDO CAPPELLO LOOKING BACK IN HIS MEMORIES.
1978
THE THIRD GENERATION ANTONIO & MICHELE CAPPELLO
In the 80's Alfredo's sons, Antonio and Michele, started a new era for Fracap. The brothers together designed a military collection for Italian Army and Air Force introducing new styles that became famous soon.
The one in the circle on the left is Michele while the one in the circle on the right is Antonio